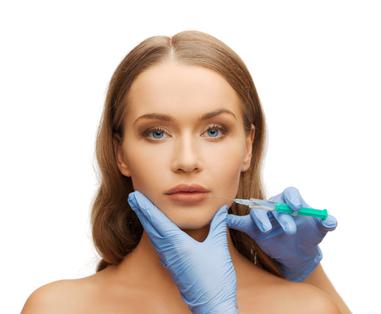 Dentox sets the bar for excellence in training all kinds of medical professionals, but especially dentists, in the use of Botox and injectable dermal fillers.  Dr. Katz and Dentox began developing these training programs in 2002, and has been the top Botox and dermal filler training course designed especially for dentists ever since.
The Dentox training program teaches medical approaches to Botox, as well as Dental specific ones.  This gives both medical and dental professionals a more rounded perspective on these procedures.  Doctors and nurses learn more about TMD and smile aesthetics, while dentists learn how to erase fine lines while alleviating migraines and symptoms of TMD.
Course director Dr. Howard Katz is named on all botulinum toxin preparations and holds five medical patents himself.  Dr. Katz has administered and overseen the administration of botulinum toxin products to more patients than anyone else in his field.  His extensive experience is behind many of the updates and improvements that are continuously being made to the course.
Every course attendee gets the chance to practice their injection techniques on mannequin heads before they ever attempt to administer the products to live patients.  Every facial injection site is covered, with needle depths and angles, as well as doses, for each use of the product.  During training, you will also observe other professionals as they treat patients.  By the time you return to your office, you will be well-prepared to inject all manner of botulinum toxin products, as well as many of the hyaluronic acid dermal fillers, to your own patients.  We do advise following up with patients a couple of weeks after treatment, as it takes about two weeks for results to become apparent.
While you're learning how to administer Botox, you will also learn how to educate your patients and manage their expectations so that they become raving fans who can't wait to refer friends and family.
Participants may, by pre-arrangement, bring as many live patients as they like to any live Dentox program in the state in which they are licensed.  If you have previously participated in the Dentox online interactive course, you will qualify for a $500 discount on your tuition.
The Dentox program is specially designed so that those in both the medical and dental fields will find it useful to their individual practices.  Take advantage of the experience of the developer of many of these products and has used it on thousands of patients and supervised the administration of these products on many more patients by hundreds of doctors.