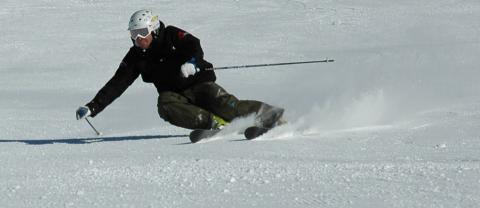 Rookie academy is all about excellence. If you want to aspire in snow sports, Rookie academy is one of the best choices. Each instructor is well qualified and experienced in their field. To provide personal attention to each student the training groups are small in size (5 ñ 7 people). During the training, extracurricular activities are also conducted to make the experience memorable and interesting.
The Rookie academy has recently launched their 2014 early season deals for New Zealand instructor courses. If you want to take advantage of this deal you must book a five week or longer course and simply pay the same price as 2013. In addition you will get an extra weekís accommodation, lift pass and free transportation. You also have an option to take advantage of a pre-course skiing/riding assessment, a goal setting session and game plan development.
The new Zealand Instructor courses allow the students to be trained for internationally recognized qualifications during the off-season from the Northern Hemisphere. This gives them an added advantage to be ready to pursue their career at the right time, when snow sports are at their peak. These courses vary from two to eleven weeks and depending on your prior expertise you may choose the one that best suits your requirements.
Being a trainee at Rookie academy gives their participants an opportunity to take advantage of snow-sports career development and assistance in finding your first job through Rookie Academyís
ski school
network. All the courses are well designed allowing students to maximize their skills and accelerate their ability during the time spent in training. They consistently have pass rates of 90% and higher. 
The places are limited as the groups are small. Students who are serious about snow sports as a hobby or profession must make their decision fast and get enrolled as soon as possible. This yearís early season deals are the best they have ever offered. This is an unbeatable deal and should not be missed at any cost. So go ahead and book your place and take advantage of this special offer and the Rookie Academy experience.