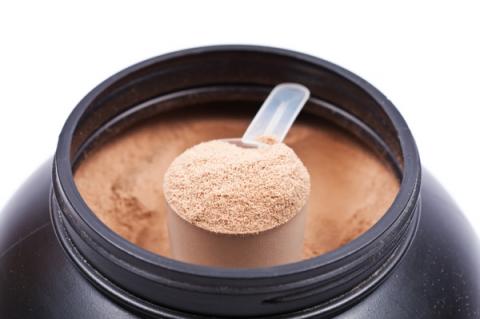 The sports supplement industry has witnessed something of a boom in recent years, and protein powders in particular are flying off shelves up and down the country. One specific type of protein that is becoming very popular at the moment is diet whey protein. It has quickly become a bestseller for many of todayís leading sports nutrition companies. One of the reasons it has become such a popular supplement in our society is because it can be used to great effect by both men and women in all walks of life.
What Is Diet Whey Protein?
Diet whey
protein, as you might have guessed from its name, is a whey protein supplement that is formulated to help with weight loss goals, such as losing fat and boosting lean muscle growth. 
The supplement will have a high protein count and will be very low in fat and carbohydrates. In, these supplements will often come with additional ingredients to support weight loss goals. These will comprise, for example, CLA (short for Conjugated Linoleic Acid), Green Tea, L-Carnitine, Acai Berry and Taurine. 
Why Does Diet Whey Protein Work So Well?
Diet whey protein is an extremely effective dietary supplement because it is very potent when it comes to getting rid of fat. Firstly, it helps with targeting excess body fat, and secondly, and perhaps more importantly, it is very potent when it comes to targeting ìstubbornî body fat, which is something that a lot of people find very hard to lose.  
How Should You Take Diet Whey Protein?
This is a common question amongst people who are new to taking diet whey protein. It is suggested by industry professionals that you should take two or three servings of diet whey protein per day. It is most effective when consumed as a post-workout protein shake or, alternatively, as a meal replacement.
When measuring out your diet whey protein, typically you should mix one or two scoops with approximately 250ml of skimmed milk or water. To mix it up properly, it is also advisable to use a blender, which you should be able to buy from any reputable supermarket.