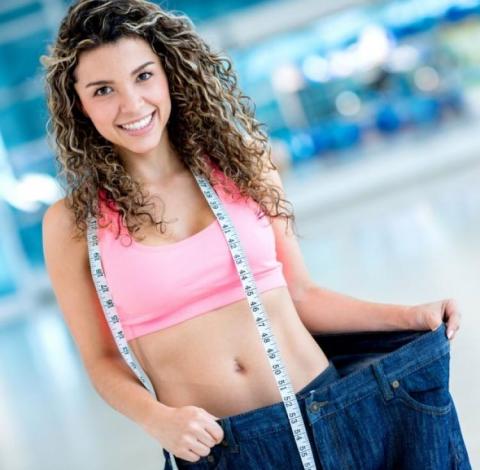 The idea of keeping your skin healthy while losing weight is both useful and fascinating. The main purpose is keeping your body hydrated day in and day out. It's the most important thing that you should always keep in mind while planning to lose weight. However, there are other essential factors to consider keeping the healthy look of your skin. Let's realize them together with the help of these easy steps.
Lose Weight Slowly
The first trick that perfectly works in this case is losing weight slowly. Losing a lot of weight in s short period of time doesn't allow your skin to shrink enough in time. Professionals and experts recommend losing weight no more than 2 pounds per week.
Maintain the Elasticity
The second step is to maintain the elasticity of your skin while losing weight. In order to repair your skin you should use Vitamin A, which you can find in in green leafy vegetables, whole milk and liver. It will help you to keep the elasticity as well as will fill your diet with healthy products including plenty of vegetables and fruits. They usually maximize your intake of vitamins and minerals. Also, for your skincare routine, don't skip using a good collagen cream as it helps keeping your skin firm and moisturized.
Drink Plenty of Water
As we have already mentioned above, you just must keep your body hydrated. In this case, the most useful and frequently used drink is the water. The hydration level of the skin should be proper so that you can go on and avoid wrinkles or unpliant lines on your body.
Change Your Diet
This tip is as important as the method you choose for losing weight. In order to notice effective and constant changes in weight you should start eating right and healthy. Change your diet if you feel as if it doesn't work properly or refer to an expert to get the right plan. You generally need to eliminate the foods that lead to the accumulation of fat.
Follow a Full Body Exercise
Plan your exercising and consult with a trainer beforehand to learn the best exercises according to your body and the desired result. Follow a full body exercise such as full body routine 4 weeks, split routine 4 weeks, full body routine 4 weeks, and so on. You should also perform strength and resistance exercises using body-weight, free-weight or equipment assisted exercises.
Avoid Smoking and Alcohol
If you really want to lose weight and keep your skin heathy you must give up smoking and using alcohol in your everyday life. According to the latest researches cigarette smoking causes biochemical changes in the body, which lead to aging, and you soon start realizing how unhealthy you look.
Increase Circulation
Why does circulation matter? A well-balanced circulation is probably the key to fresh and healthy-looking skin. In this case, skin brushing and deep massaging techniques are just on point. You can do some research on the Internet to find out the most useful brushing and massaging methods for heathy skin.