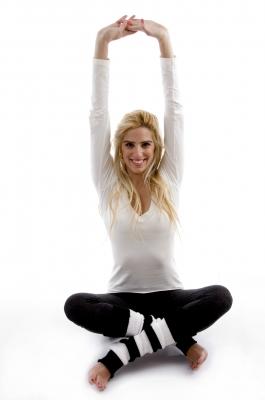 For anyone who's made a decision to get in shape and improve their health by developing an exercise routine, they'll know that it's an incredibly difficult task. Millions of people set resolutions – either for New Years', or simply because they've become concerned about their health – to exercise regularly, only to never stick to the routine they had planned. 
And, who can blame them? After a long day of dealing with stress at work, chasing kids around, or hitting the books; the couch sounds much more appealing than the treadmill. Lifting a glass of wine sounds better than lifting a heavy barbell. 
Especially with the New Year just around the corner, it's important to think about how to achieve your fitness goals. No matter if it's your first time getting into an exercise routine, you're trying once again to get into one, or you're attempting to improve your current routine; here are some tips on developing – and sticking to – a new exercise routine. 
Make an appointment – Going to the gym is an appointment with yourself. Just like making an appointment with a tutor helps improve your academics, making an appointment to go to the gym is an appointment to help improve your physical health. It's much easier to go to the gym when you have time scheduled for it in your online calendar. Make appointments in your calendar for time in the gym, and stick to them – you wouldn't skip out on an appointment with a co-worker, doctor, or teacher. Treat yourself with the same respect, and stick to your appointments that you've made with yourself to go to the gym. 
Use the buddy system – Having someone else to hold you accountable to your goals go a long way towards achieving those goals. The gym is a great way to meet people who are working towards the same goal as you, and you can make commitments with fellow members to hold you accountable for the time you spend in the gym. Alternatively, simply making a commitment with a family member or friend will make it so that you have someone who will constantly ask if you've been exercising and provide some motivation to get yourself into your exercise routine. 
Preparation beyond the Gym – Exercising is only half of the battle when it comes to getting in shape. Setting reminders for preparing certain things, and using an organization tool, can help you ensure that you meet your fitness goals. Set out your gym bag by the door or leave it in your car the night before to ensure you have everything you need when you get to the gym. Diet is also an important part of fitness, so organize your grocery lists and cooking habits to align with your fitness goals. 
Anything worth doing is going to be difficult – getting in shape included! But like anything else, dedication, and the proper organization and preparation, is key. We hope that these tips allow you to achieve your fitness goals!