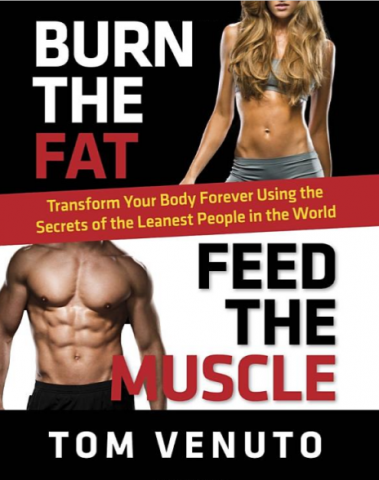 I am a big fan of bodybuilding and working out in general and recently I found out that natural bodybuilder and best selling author Tom Venuto would be releasing his popular burn the fat feed the muscle program in a hardcover edition. So I decided to write this
review of the new hardcover burn the fat book
, for everyone who has been a fan for years. 
The first thing that impressed me is how easy and well written this book is. Tom Venuto writes in a very simple and plain manner, without confusing fitness jargon or technical terms. It has been completely re-written and revised to include all the latest info and nutritional science available. 
I also particularly liked the goal setting chapter, which allows you to learn how to set weight loss goals and stay on track. This is where most people fail too. So, it was eye opening to me that by setting goals of small fat loss reductions, I could stay on track for much longer than usual.
Another thing that was interesting is that he does not discuss or recommend any nutritional supplements. The program is solely based off of the power of whole natural foods which pack lots of nutrients and vitamins. With the burn the fat feed the muscle program, you can eat up to 6 times a day and lose body fat at a tremendous rate. If you are more busy, you can eat less frequently but still achieve great results. 
The workout part of the book is highly effective. I learned that exercise is as important as nutrition, especially with weights and even more so with cardio training. Venuto recommends that we are better off to burn the fat by exercising more, rather than starve the fat by eating less. This allows you to eat your favorite foods and stay healthy by avoiding dangerous caloric reductions.
All in all, the new hardcover burn the fat book will not disappoint, even the most avid fitness enthusiast. It can be followed by anyone, from a beginner to the very advanced athlete who wants to improve their performance and/or look. For myself, I will follow it's nutritional principles for the rest of my life and keep improving the quality of my fitness & health.